Tommy Glasscock, Superintendent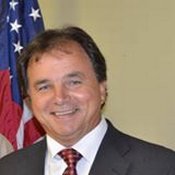 Tommy Glasscock - Superintendent
A message from the Superintendent:
In Chilton County, we take pride in a diverse setting for the provision of a quality education to almost 8,000 students. We have a total of 13 schools including our Career Technical Center and PASS Academy. Our schools are ranked from 1-A through 6-A. I am excited to serve as the elected Superintendent of such an outstanding school system. We are proud to offer dual enrollment courses for our 11th and 12th graders at Jefferson State Community College, and over 150 students take advantage of this great opportunity daily. We have a strong belief that technology will continue to dominate the future generation and we are very excited to begin implementation of one to one initiatives throughout our district.
Athletics is very important and plays a vital role in the growth and development of our students. Extracurricular activities are offered in many areas throughout our district. It is our belief that students can only be successful if a well rounded education is offered that will allow them to compete locally and globally. It is my goal as Superintendent to make sure every student exiting our system is "College and Career Ready." This year's theme is quite simply "Give us your Best."
Tommy Glasscock
Superintendent of Education