TRANSPORTATION DEPARTMENT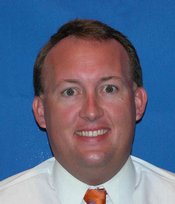 Jason Griffin - Transportation Supervisor
The goal of the Chilton County Schools Transportation Department is to provide safe, efficient, and reliable transportation for the Chilton County School system. Chilton County Schools buses have an excellent safety record and have been recognized by the Alabama Department of Education for excellence in maintaining our buses.
For information on specific bus routes, please contact your student's school or our office at (205) 280-2950.
PARENT & STUDENT INFORMATION
Rules and Guidelines
The Charles "Chuck" Poland Jr. Act - The Charles "Chuck" Poland Jr. Act, (Alabama Act 2013-347) makes it a Class "A" misdemeanor to trespass on a school bus.
Alabama State Department of Education - Pupil Transportation
National Highway Traffic Safety Administration - School Buses
BUS DRIVER INFORMATION
How To Become A School Bus Driver